Dear CBA fans,
we hereby publish our Global Summer Badminton Camps.  We hope to see you at one of our global camps this summer of 2021. We are fulfilled with joy that our partner coaches, clubs, federations are a part of this project.  We have established a very high quality team of coaches and players who are going to give you a super badminton experience within the country you chosen for.
Important information : 
Inscription date for all our camps is at the 1st of February 2021.
After inscription a downpayment of 50% should be done within 7 days after confirming your participation.
The remaining 50% of the camp payment should be done before  20.3.2021.
- cancellation of participation we have a 20% refund policy. There is no refund for the downpayment.
- each participant has to have his or her own insurance.
- all prices excludes transport, no flight ticket, bus or train ticket. Each participant has to organize his or her own transport.  If needed CBA can assist each participant if they want to travel as a group to one of our global camps.
Each participant receives all details 2 weeks before traveling to our global camp.
- Training program
- Activities
We hope to have informed you well and hope to here or see you soon.
Stay safe and Healthy !
CBA all the way !
Welcome to the CBA Family Maryna Ilynskaya. Maryna is a full time player representing Ukraine. The now 21 year old  player from the Ukraine is a former European junior silver medalist U19 in ladies singles.
Maryna is training full time in the Cuntapay Badminton Academy and wants to achieve her badminton goals  as well as her University degrees. With the help of CBA we can and will  achieve the best.
We wish Maryna all the best of luck in our CBA family.
CBA all the way !!!
pictures taken by Mark Phelan.
Due to the pandemic covid-19 , the Cuntapay Badminton Academy organizes several summer camps in Switzerland. 
As our boarders will open on the 15th of June we slowly will go back to our daily lives. Off course we will all live to the new safety guides. 
This summer we are offering a camp for recreational and performance players, for all ages between 8 and 99 years old. 
With high Qualified coaches and a very nice programm we are sure that we can guarantee  you a unforgettable summer.
Our camps will be on the following dates :
13th of July until 19th of July
20th of July until 26th of July
27th of July until 2nd of August
10th of August until 15th of August
17th of August until 22nd of August
24th of August until 29th of August
For more information, please send us a email to. : info@cuntapay-badminton.com

We hope to see you on our CBA Summer Camps.
CBA all the way !
After a long period of absence due to an ankle injury, Mark Caljouw defended his title at the Dutch National Championships in the Netherlands last February. In a convincing road to the finals he beat fellow national player Joran Kweekel.  In the mixed doubles it was Robin Tabeling together with Selena Piek who concurred the title. Robin also played the mens doubles final in which he unfortunately lost in a thrilling match. 
CBA all the way !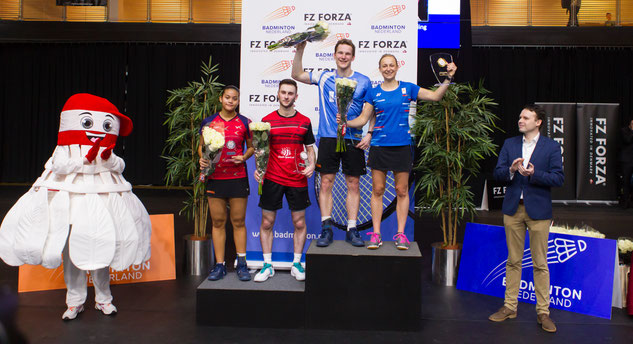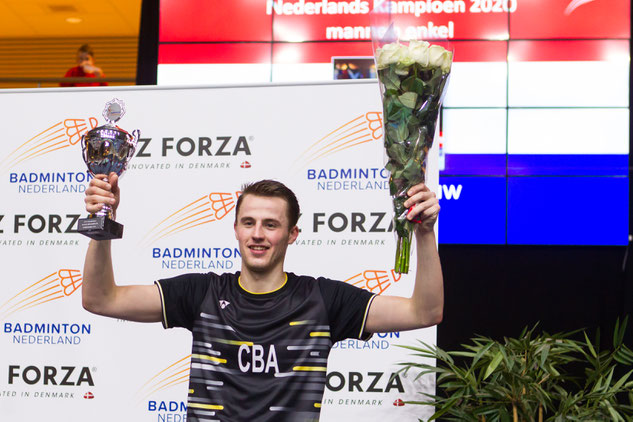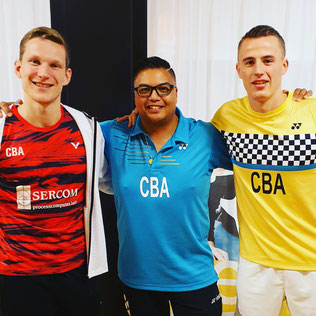 Mark Caljouw joins our CBA sponsored team. 
Along with Robin Tabeling, Iris Tabeling, Jones Jansen, Nadia Fankhauser, Andreas Zbinden, Surya Gowda, Vasantha Kumar. 
Mark is the current number one of the Netherlands in the mens singles discipline. 
We welcome you to our family and wish you all the best in achieving your goals for the upcoming  Olympic Games in Tokyo 2020. 
CBA sponsored player Robin Tabeling makes history by winning the Dutch Open 2019 in Almere with partner Selena Piek. In the final they had beaten the English pair Adcock & Adcock in straight games.  Congratulations !!
                                                                                                 CBA all the way !!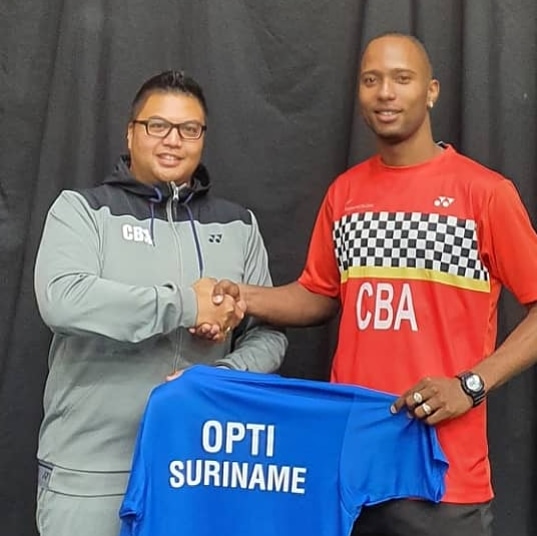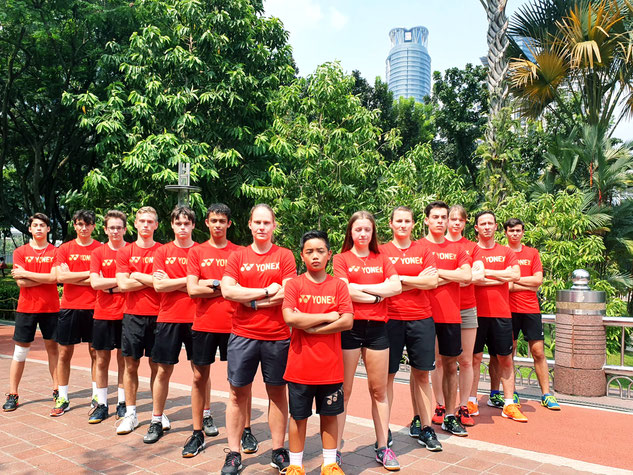 Our Annual CBA Asia Camp in July 2019 was a great succes. Coaches such as Tan Boon Heong, Rashid Sidek were the ones among all top coaches. Many thanks to Lars Heijblom, Roy Salveter for helping CBA with such a big Group. 
Our next Summer camp will be on the following dates :
Summer 2020
10th of July until 3rd of August. Camp 1
23rd of July until 13th of August. Camp 2
4th of August until 24th of August . Camp 3
Join us now and inscript for our annual camp.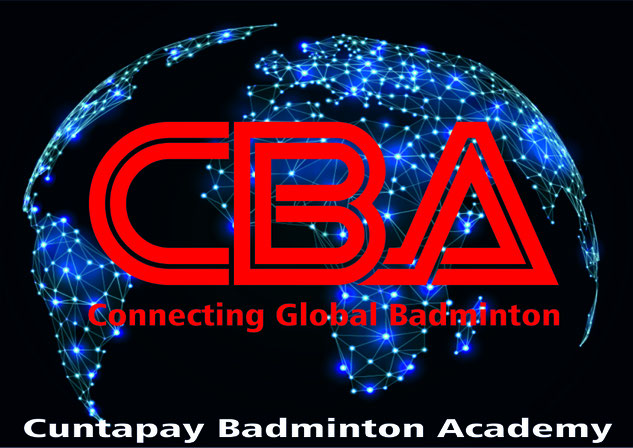 Our CBA Development project will present our new coaches and projects within Asia & Europe. 
Stay Tuned !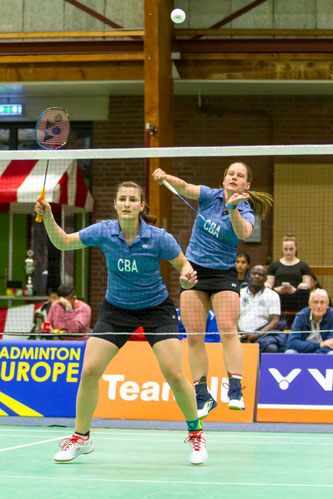 CBA players Iris Tabeling and Nadia Fankhauser qualified for the upcoming world championships in Basle, Switzerland. 
The world championships will be held on the 19th of August till 25th of August in Basel,.
We are proud that our CBA players qualified for this event as they can measure themselves with world class players. We wish them both good luck and a good preparation within these upcoming months. 
CBA all the way !!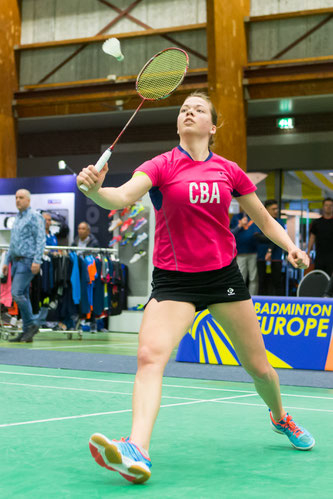 CBA Player Ieva Pope ( Latvia) Qualified for the European Games in Minsk. 
Ieva will play her ladies Singles after a long period of injury.  On behalf of the CBA staff we would like to congratulate Ieva with this great nomination. Good luck and most of all enjoy this great experience.
CBA all the way!!
On August the 10th 2018, Cuntapay Badminton and Sports Affairs badminton academy officially committed to a longtime collaboration. Both parties have the same intrest at heart in developing future potential performance players.  Both academies are keen on developing juniors and elite players. By giving the talents a chance and possibility to grow as an fulltime athlete CBA and Sports Affairs will exchange players, coaches to share experience on international level. 
Head coaches of both academies are very happy that this collaboration has started as now Asia and Europe together are trying to advance to better level of play. 
CEO Raezal Hussein of Sports Affairs  comment : By collaborating with CBA we both open a path for both parties to evolve to better Academies, we are very happy we came to a collaboration. 
On the 9th and 10th of June the Junior National Championships were held in Tilburg Netherlands. In the age categories U13 until U19, dutch boys and girls were competing to see who would be the best in the country in their own age category.
The players were tensed , but as the tournament evolved they became more confident.
Our CBA Juniors were highly motivated to put on some good results as a few were determined to win the title.
We dearly would like to congratulate our following junior players for their prestige act at the championships.
Girls U15
3rd Place Anouk van Wijk
Girls & Boys U17
1st Place Boys Single - Lars Kros
2nd Place Girls Single - Meike Versteegh
1st Place Girls Doubles - Meike Versteegh , Charissa Kuipers.
3rd Place Girls SIngle - Daphne Jansen
1st Place Mixed Doubles - Daphne Jansen , Lars Kros
2nd Place Mixed Doubles - Chloe Mayer, Timo Stoffelen
2nd Place Boys Doubles - Timo Stoffelen, Lars Kros
Girls & Boys U19
3rd place Girls SIngle - Madouc Linders
3rd place Boys Single - Remco Boeije.
1st place Mixed - Madouc Linders, Gijs Duijs.
We also would like to thank our coaches who did a excellent job by guiding and supporting our players technically, physically , tactically and mentally. 
Thank you, Rune Massing, Arie Hof, Eline Coene
From the 26th of February until the 4th of March, National Team of Thailand visited our center in Bern Switzerland.  Under supervision of head coach Art Gittin and assistant Coach Phatipat all National players were absolving a one week training camp with Cuntapay Badminton International in Switzerland. 
Twice a day court training with their mind set on the German Open upcoming 6th of March in Mulheim an der Ruhr Germany.  Our Elite Players were able to learn a lot from the Thai team as the team of thailand was open to a close cooperation  with each other. 
Many thanks to my mentor Coach Rexy Mainaky who made this all possible.  Besides building up a good friendship on court, players were able to built a friendship of court. As we had time to explore the swiss culture together.
Many thanks to the Embassy of Thailand in Bern, Switzerland.  
Thank You Tivoli Worblaufen .
And many thanks to Yonex Switzerland for the sponsored materials.